It all began upon a little island in the middle of the Irish Sea.

An island of castles, cats with no tails, golden beaches and heather capped mountains, where fairies dance and legends live; a place where every imaginable vista exists all at once.

We've a relationship with the Isle of Man that can best be described as some kind of love affair. Born on the island, we've left a few times to live elsewhere a little while, including Denmark and Scotland... but the call of the island never fails to bring us right back to the place where we belong.

And it's here that we are happiest, breathing in the scenery, an ever-changing landscape of abundant nature, huge skies and dramatic views. Wandering from the misty glens to the wild windswept coastline, the island never fails to offer up inspiration, in every corner you look.

A small family run business, we design and create deeply authentic contemporary jewellery, the organic texture and subtle, tactile detail reminding us of the rhythms of nature – the intricate beauty that surrounds us, nourishes us and nurtures our bodies and souls.

In an increasingly disposable world, the Isle of Man holds a special magic which captures the heart, reminiscent of a simpler time, when things were unhurried and quality was treasured. It's this magic we look to capture in every piece of Element Isle jewellery.

To wear a piece of Element Isle jewellery is to feel a connection to a simpler time and place, and a gentle sense of peace that comes from being in tune with the simplest elements of nature; Connected to stories of the past and becoming part of your stories of the future.

Warmest Wishes,

Claire & Scott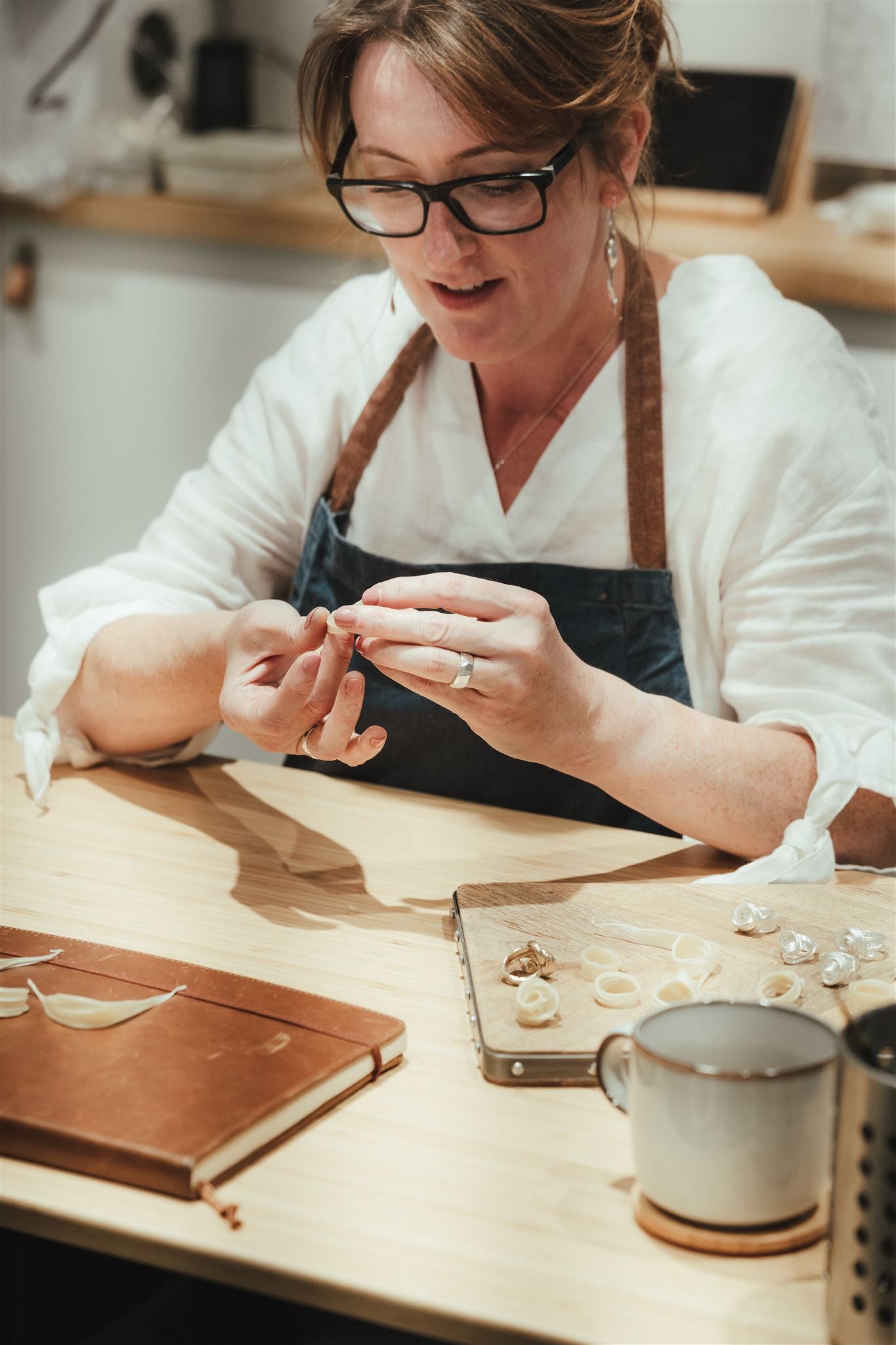 Claire - Designer and Jeweller
Born and raised on the Isle of Man, I am an Island girl at heart. I am often found exploring and wandering in our glens, shorelines and wild rugged hills with Scott, our two children and Labrador Finn.

A deep love and respect of the magic of nature influences all that I do. Whether gathering water from the glens for our 'Droplet' collection, berries and leaves from the abundant hedgerows and forests or beachcombing along the shore, I am always sketching, photographing and gathering inspiration to create the jewellery you wear.

I am a Fellow of the Royal Society of Arts. It's so important to me that everything I create has deep authenticity and integrity. Our designs have a story to tell, whether drawn upon folklore, a connection to a simpler time, or evoking a memory or emotion.

It's my deepest hope that the jewellery we create will become part of your story, soothe you and remind you of the connection we all share to the natural world.
Scott - Natural Scientist
Growing up inspired by the rugged landscape of the Isle of Man, I have always been fascinated by the natural world. With my parents making gemstone jewellery, as a child, I was surrounded by minerals and gemstones from an early age.
I am a Chartered Geologist, holding degrees in Natural Sciences from the Universities of Edinburgh and Cambridge and a diploma from the Gemological Institute of America.
Continuously drawn back to the Isle of Man, today I immerse myself in the culture and lifestyle of the island, walking alongside Claire in this family endeavour.