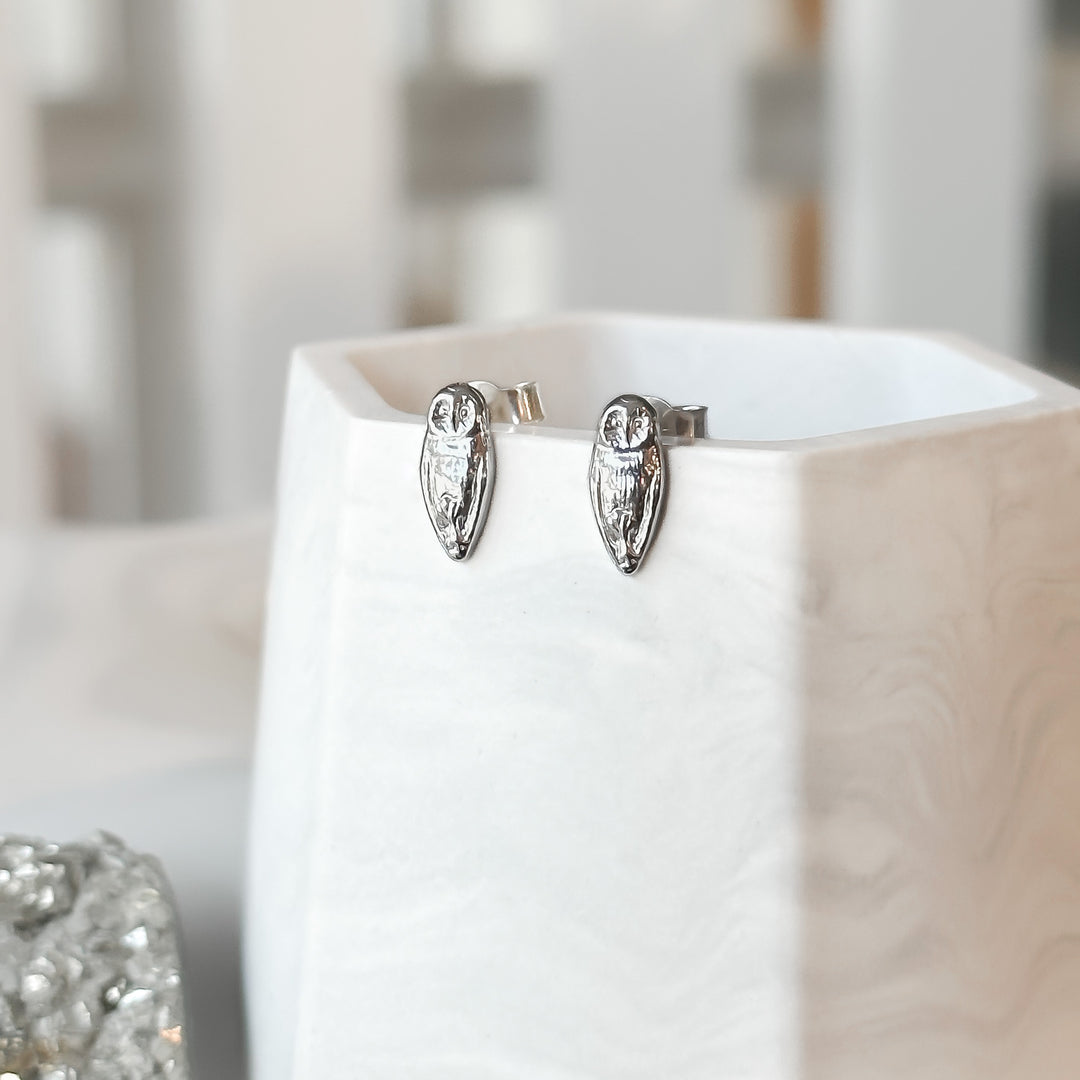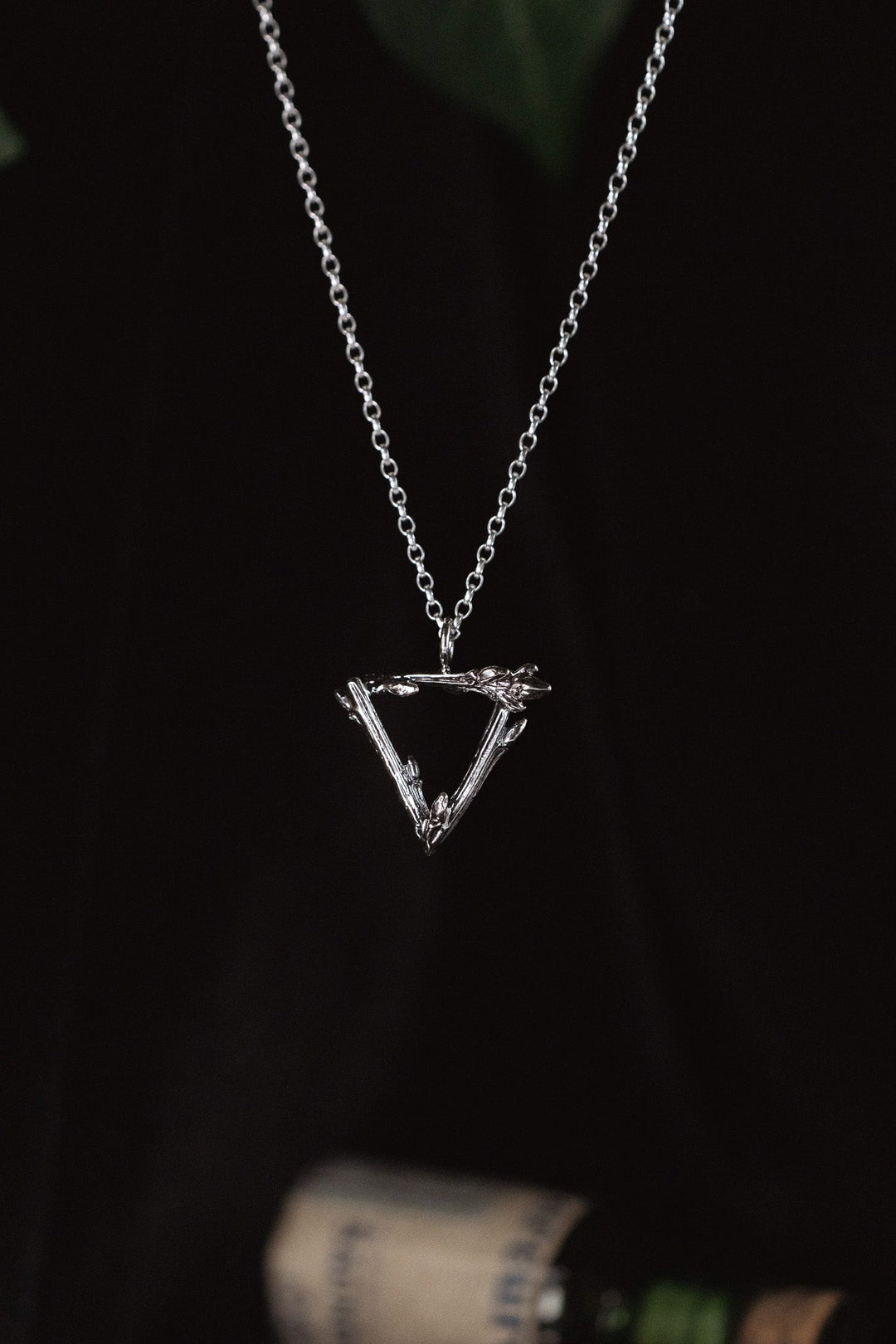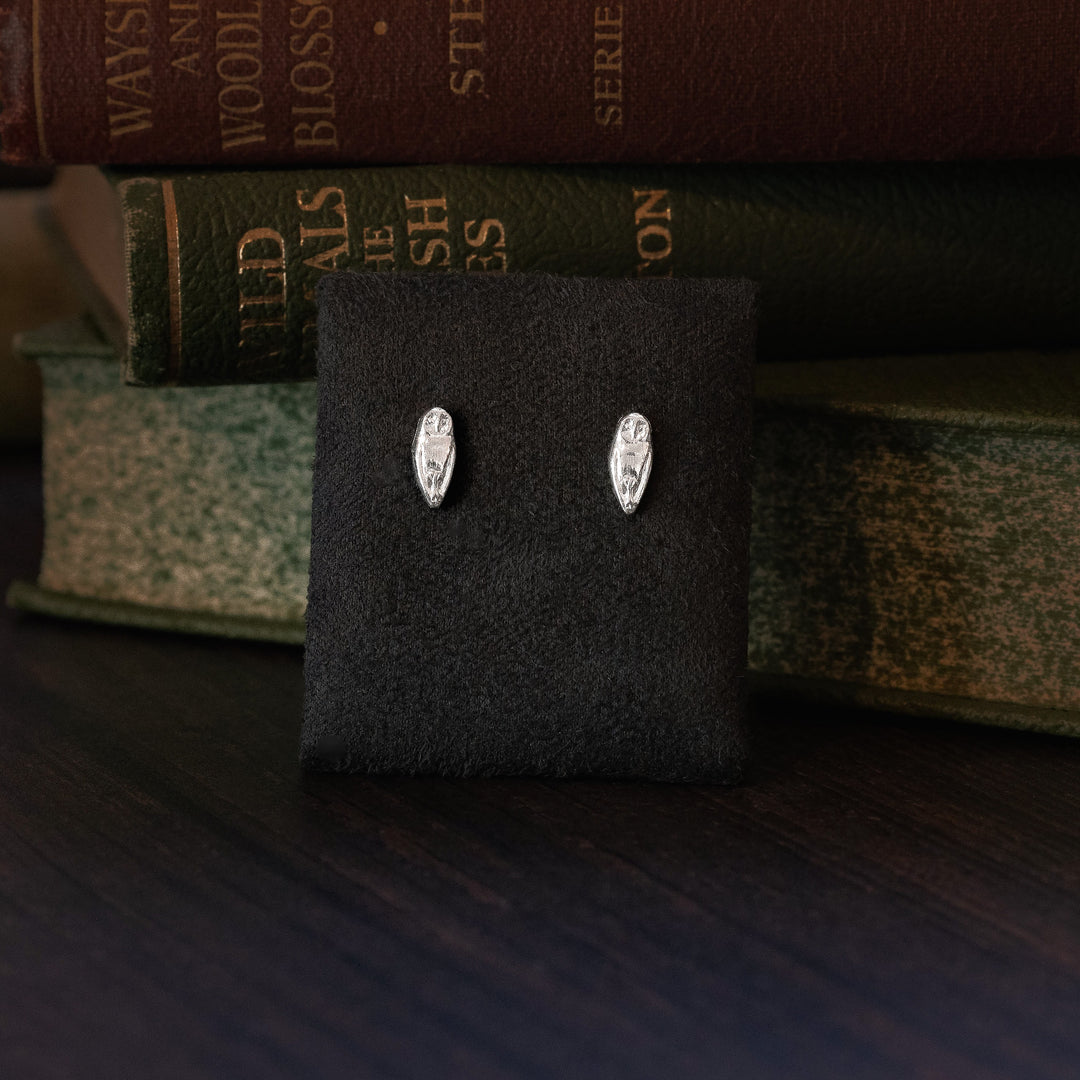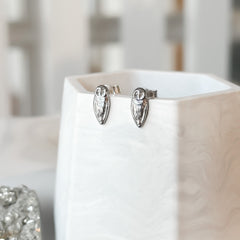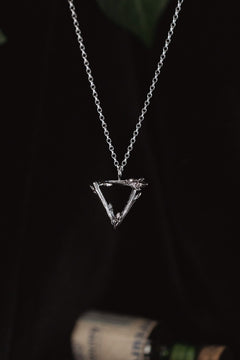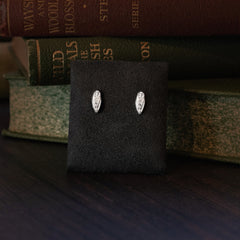 Regular price
Sale price
£36.00 GBP
Unit price
per
Sale
Sold out
Introducing our Barn Owl-inspired collection, each piece beautifully capturing the essence of these majestic creatures, with intricate feather-like details and lifelike three dimensional design.
The Barn Owl design was hand carved in wax from a beautiful set of study drawings in Claire's sketchbook, before being cast in solid precious metal.... beautifully tactile and elegant, this beautiful necklace will be a much loved addition to any jewellery collection.
Details
Crafted in Sterling Silver.
The studs measure approx. 11 x 5mm.
Barn owls (Tyto alba) are nocturnal raptors, distinguished by their heart-shaped faces and pristine, snow-white plumage. Found in diverse habitats from rural farmlands to leafy woodlands, these elegant birds rely on exceptional hearing to locate their prey.

Celebrated for their keen senses and silent grace, barn owls are steeped in a rich history of symbolism, revered as emblems of wisdom and knowledge. Playing a significant role in folklore and mythology, their presence adds a touch of enigmatic beauty to the natural world.
Share
Contact Us
Re: Barn Owl Silver Stud Earrings
If you have a question, please feel free to get in touch.
View full details