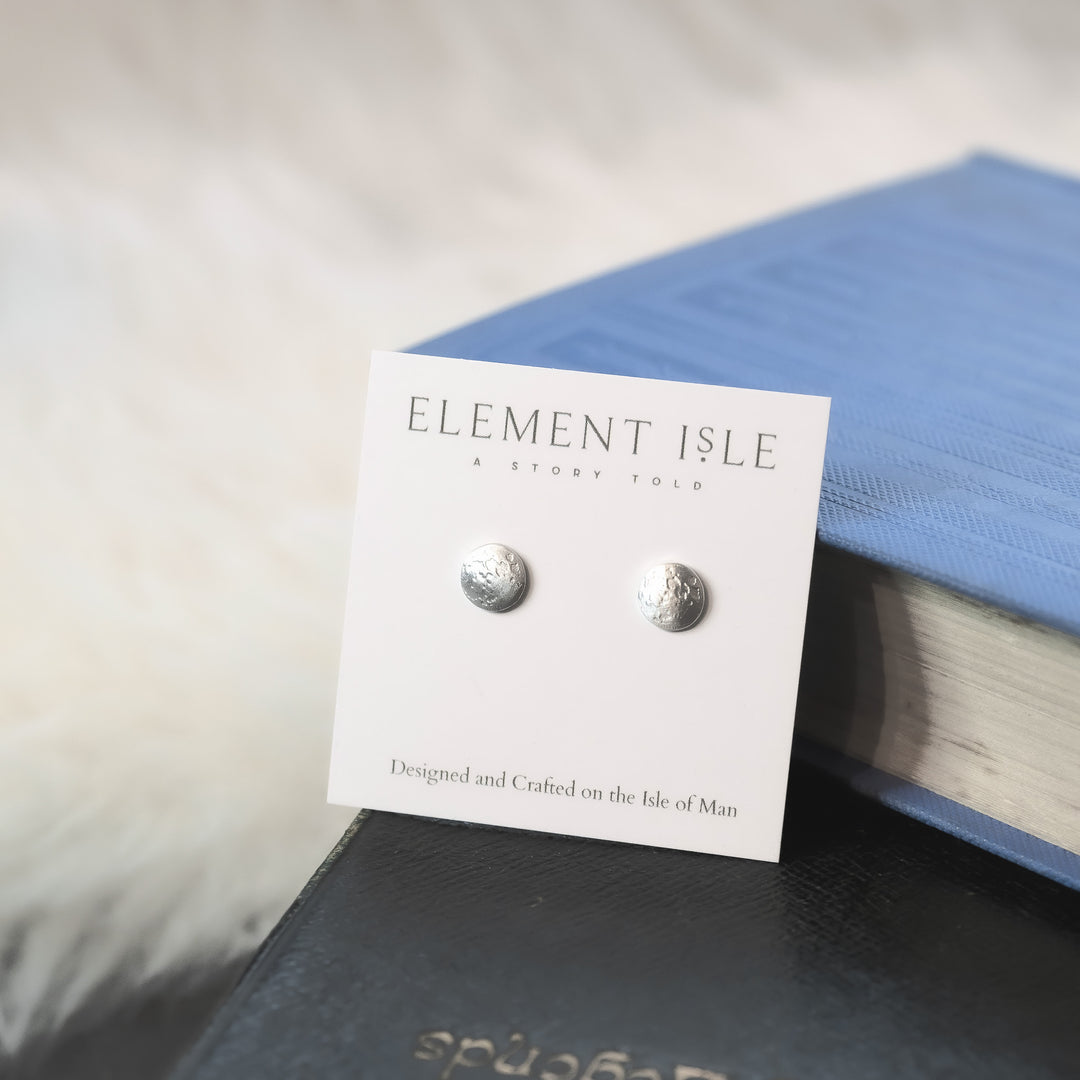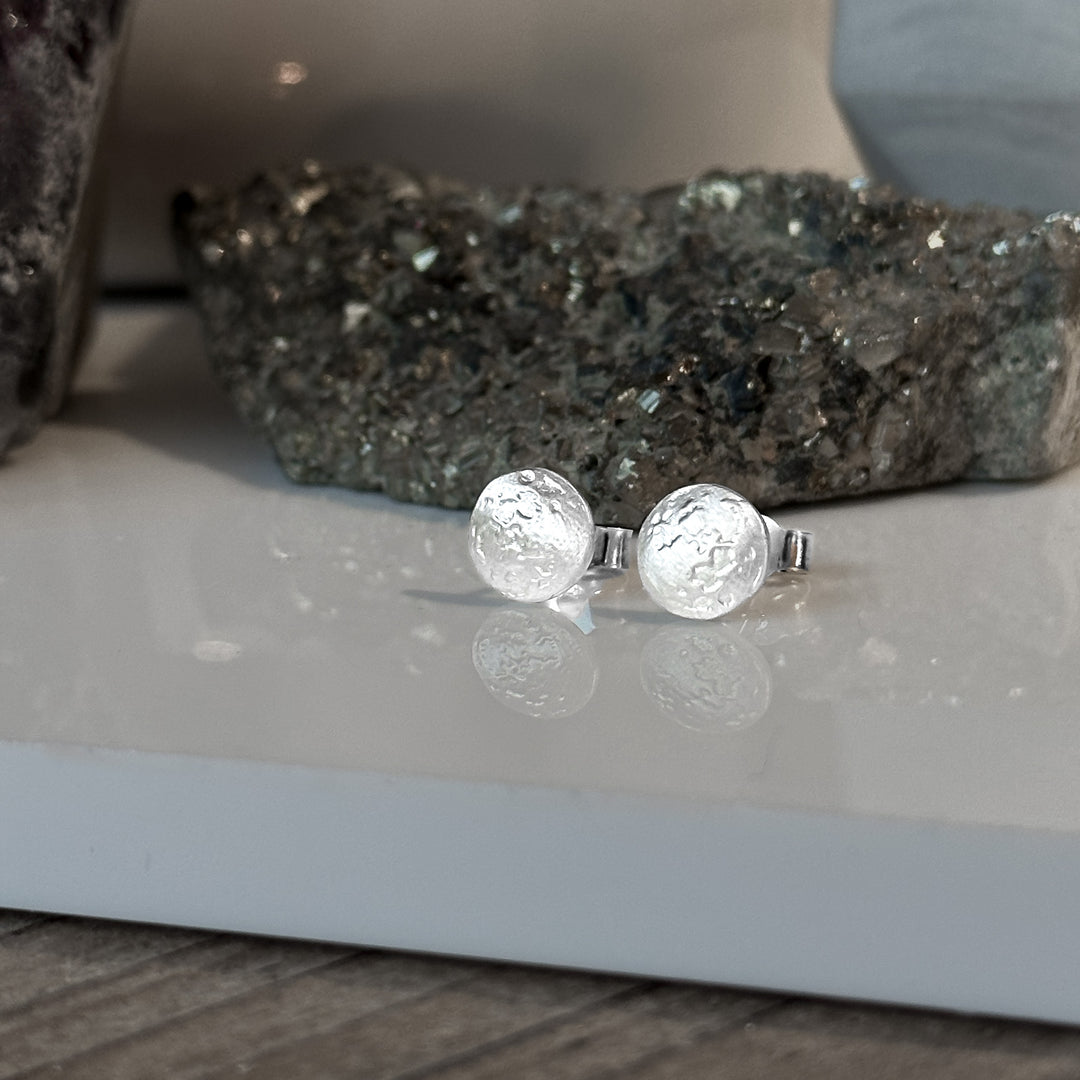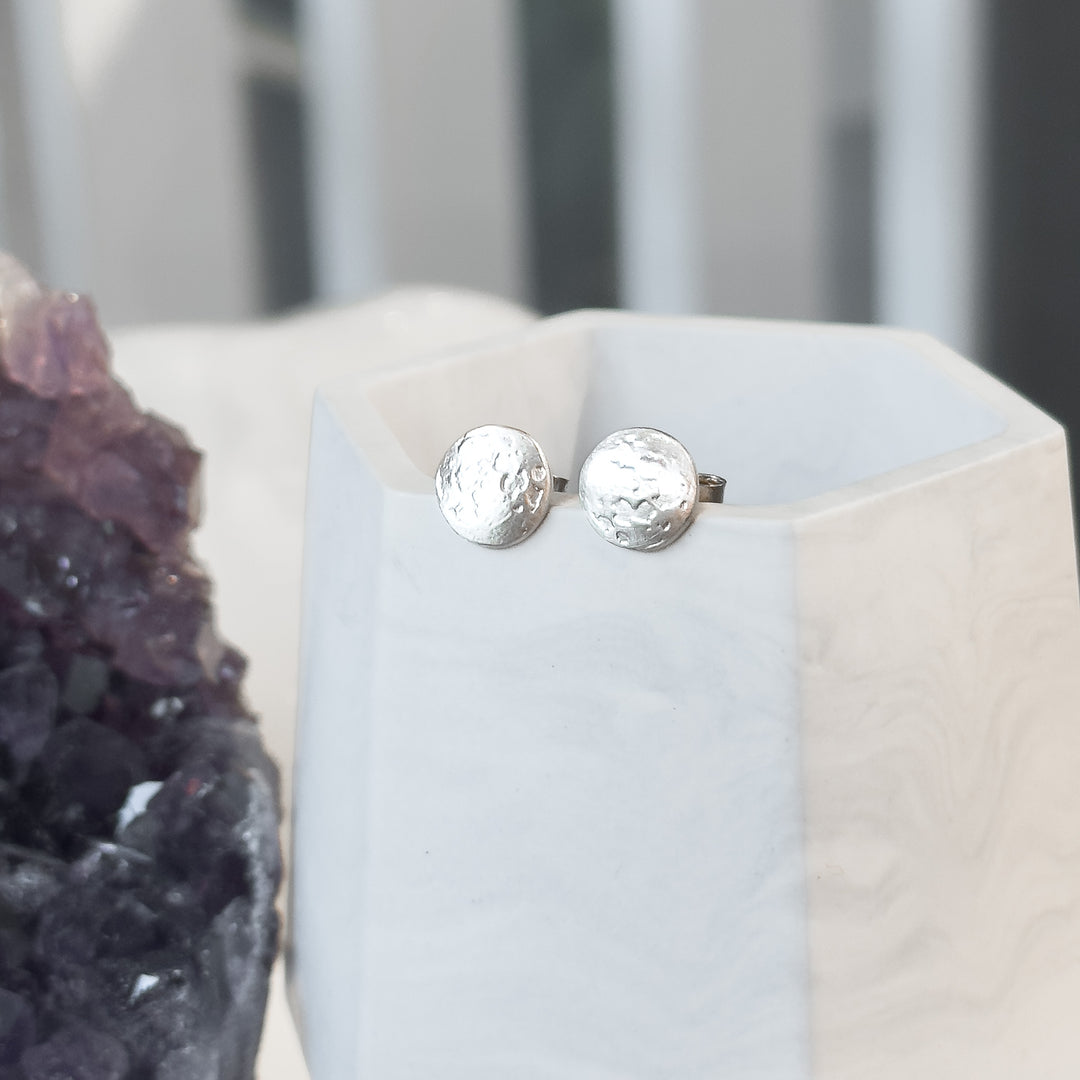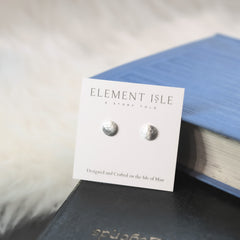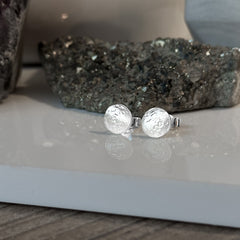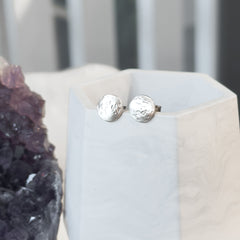 Regular price
Sale price
£38.00 GBP
Unit price
per
Sale
Sold out
The moon, through its phases from waxing crescent to full, has been a beacon in the night sky, inspiring poets, artists, and lovers. Its role in mythology, from the Greek goddess Artemis to the Norse God Mani is rich and diverse, with cultures worldwide attributing deep significance to it.  The Moon, Earth's eternal companion is our only natural satellite, the ever present light in our dark night skies.
Details
The Full Moon Stud earrings are crafted in recycled Sterling Silver.
Beautifully detailed, with the actual detail captured from astro-photography taken of the moon, and incorporated into the design.
The full Moon drops are 8mm in diameter.
Share
Contact Us
Re: Full Moon Stud Earrings
If you have a question, please feel free to get in touch.
View full details