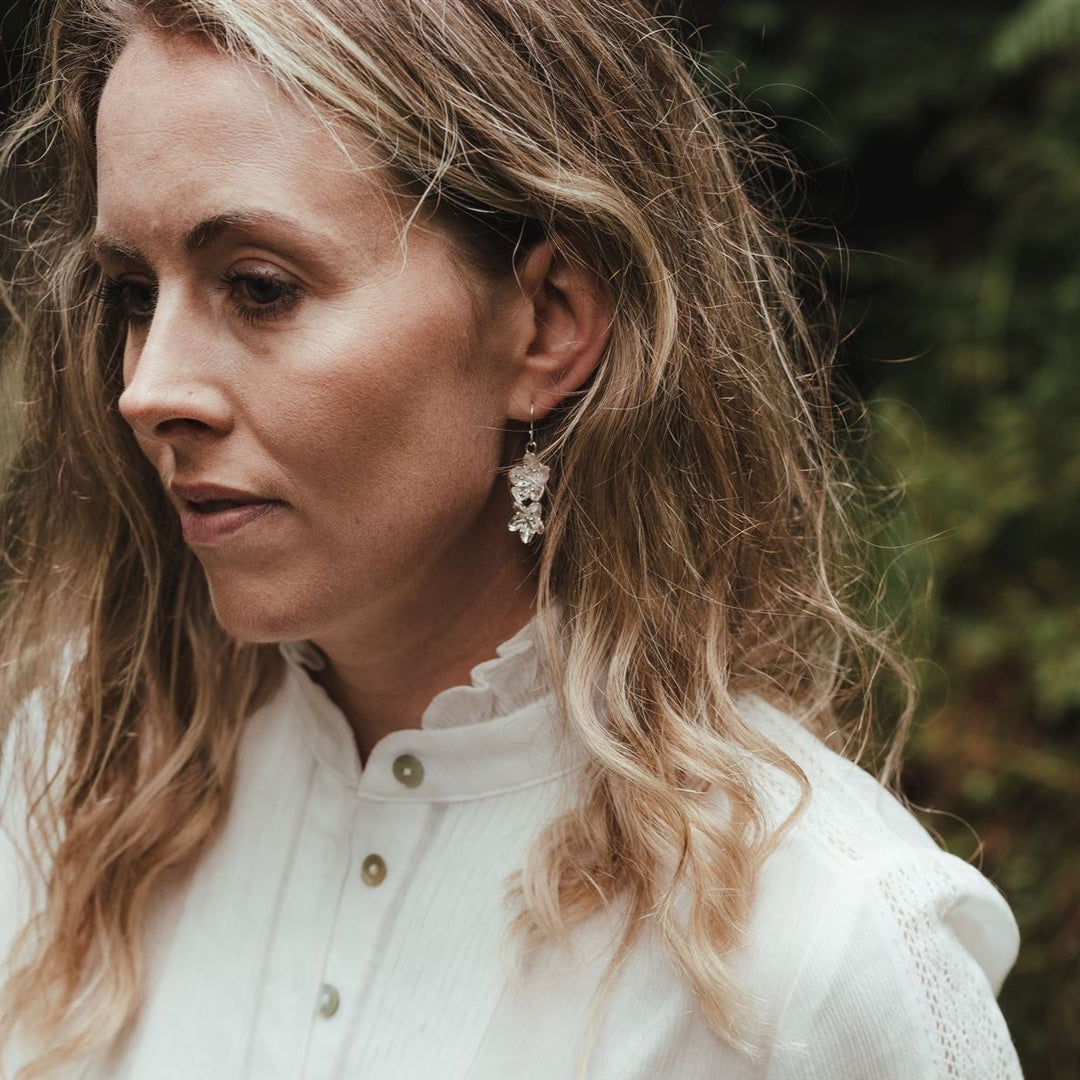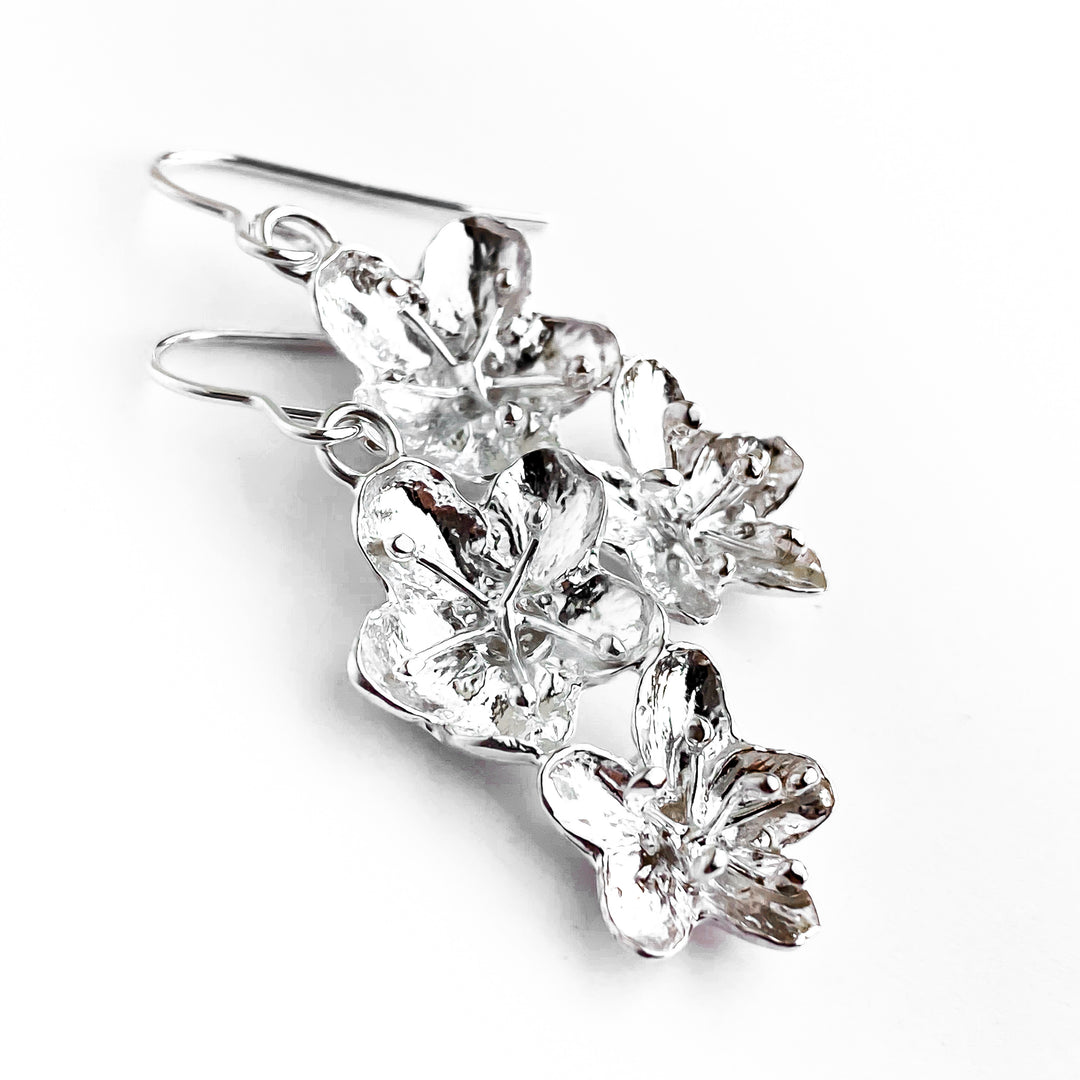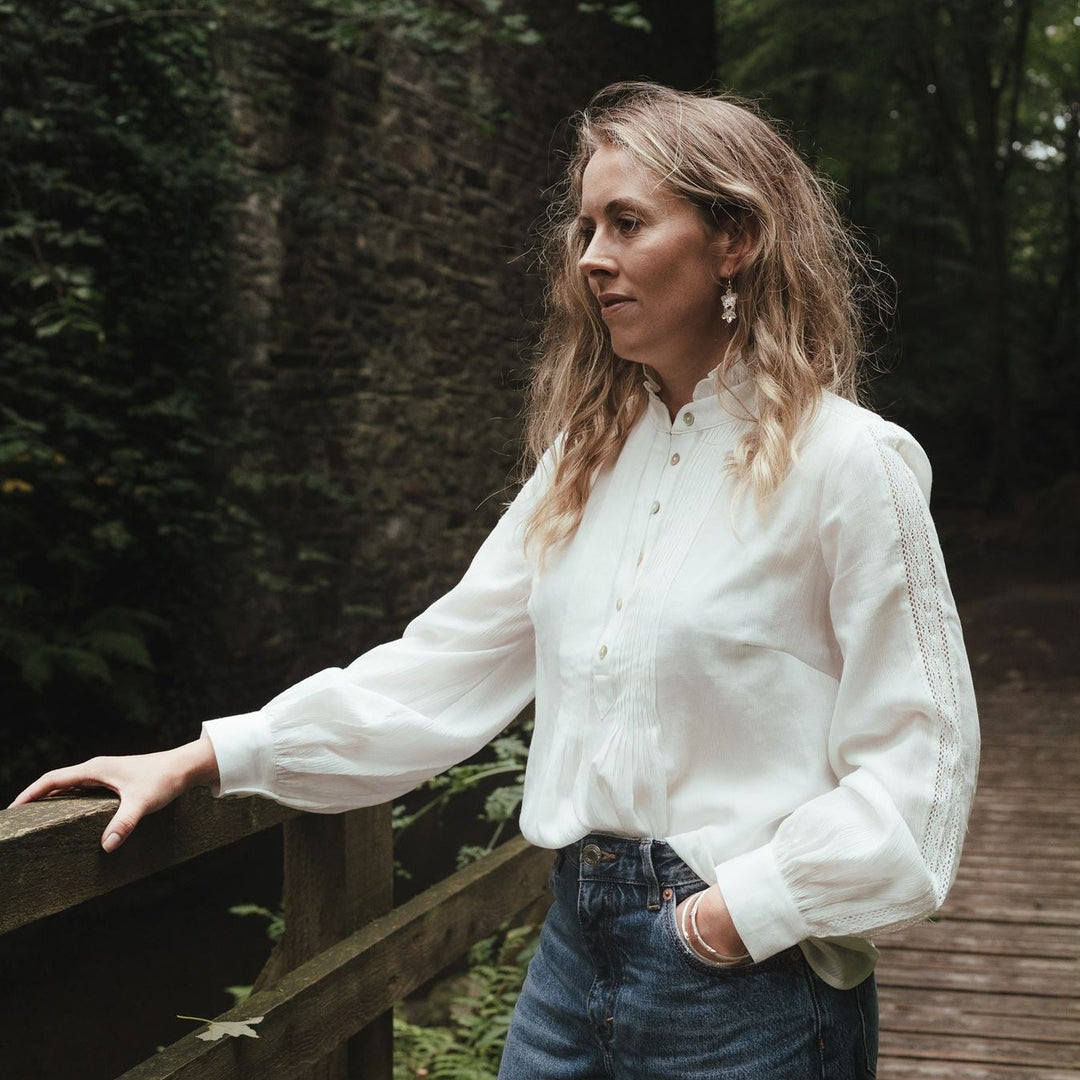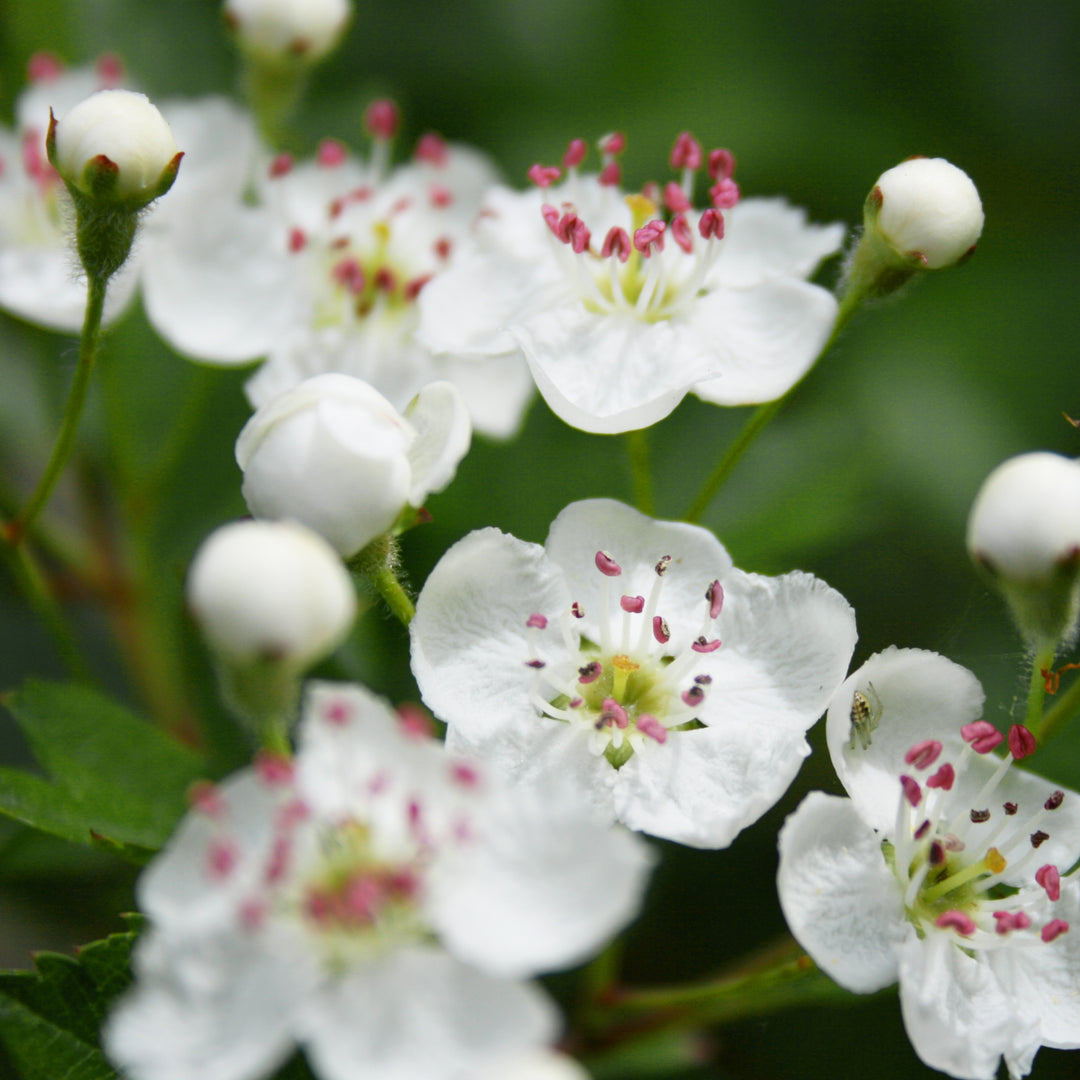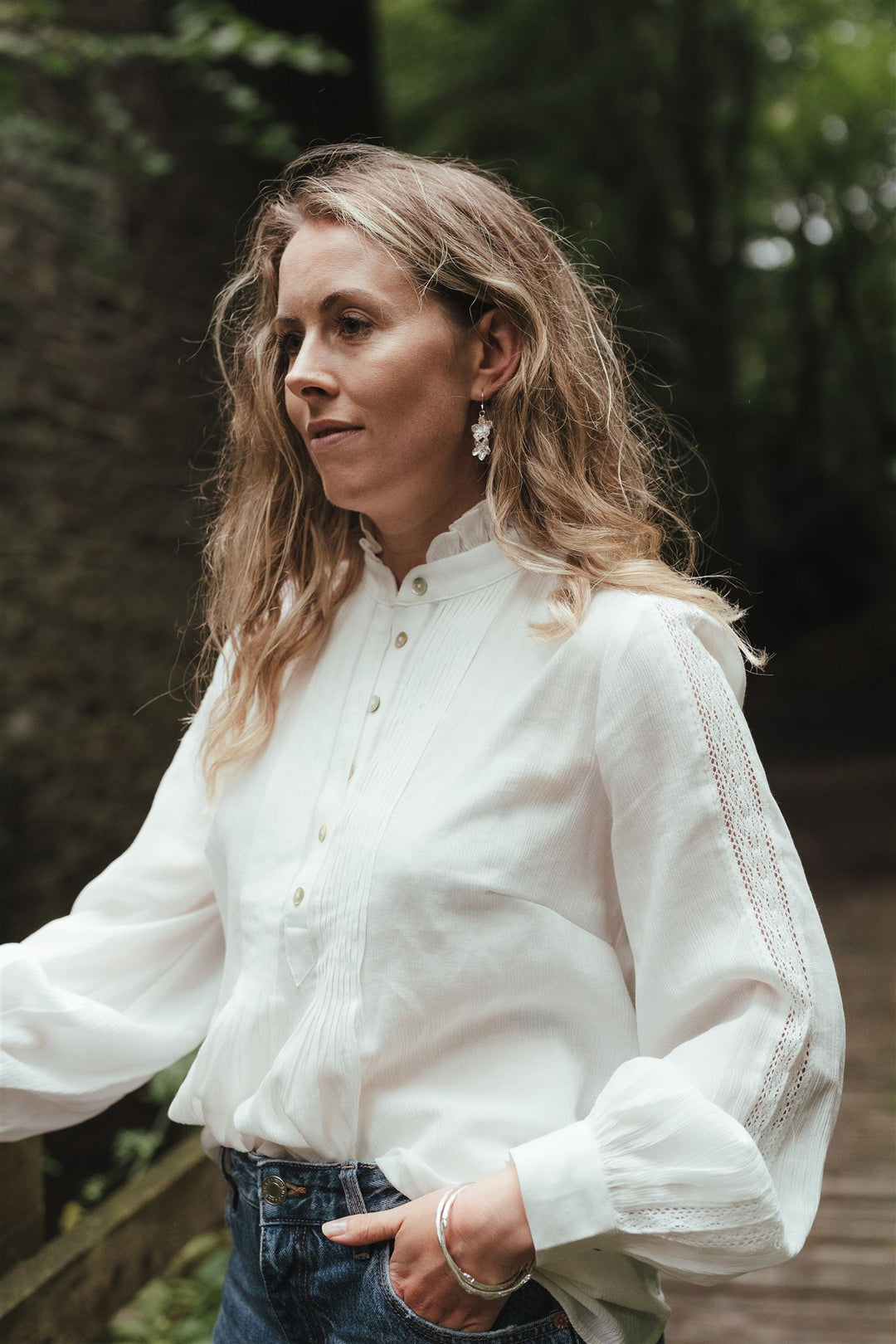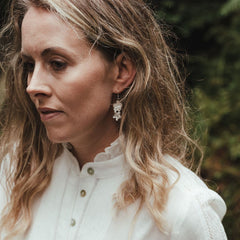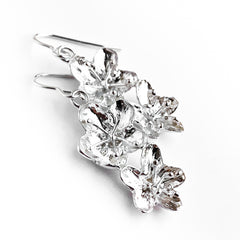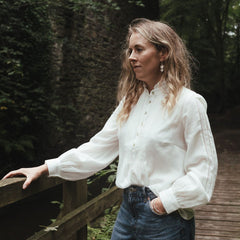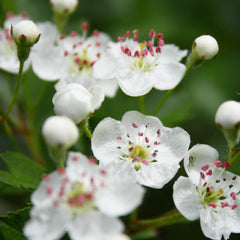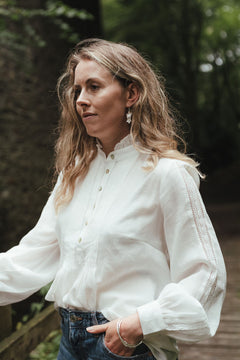 Regular price
Sale price
£79.00 GBP
Unit price
per
Sale
Sold out
The 'Hawthorn' or 'May Tree' is the only British plant which is named after the month in which it blooms. In Manx Gaelic the word for Hawthorn is 'Drine'. Crafted in sterling silver, each design capturing the beauty of this magical summer bloom.
Details
The double flower drop earrings are created in sterling silver.
The earrings drops are approx. 33mm x 14mm in size, and the overall drop of the earring including earwires is approx. 45mm.
About the Hawthorn Collection
The beautiful, delicate blossoms of the Hawthorn trees that punctuate our hedgerows and fields in early summer, a wonderful display of scented, creamy-white flowers, each speckled with dark anthers. We collected the flowers, then cast them using the ancient method of lost wax casting to capture and replicate the beauty of each bloom, before finishing them with handcrafted anthers to give a truly authentic feel.
In Celtic mythology, the Hawthorn was one of, if not the, most likely tree to be inhabited of protected by the 'little people' (Mooinjer Veggey) or fairies. Its beautiful, delicate white blossoms are simple beautiful, and are believed to symbolise love, protection, beauty and balance.
Share
Contact Us
Re: Silver Hawthorn Flower Earrings
If you have a question, please feel free to get in touch.
View full details