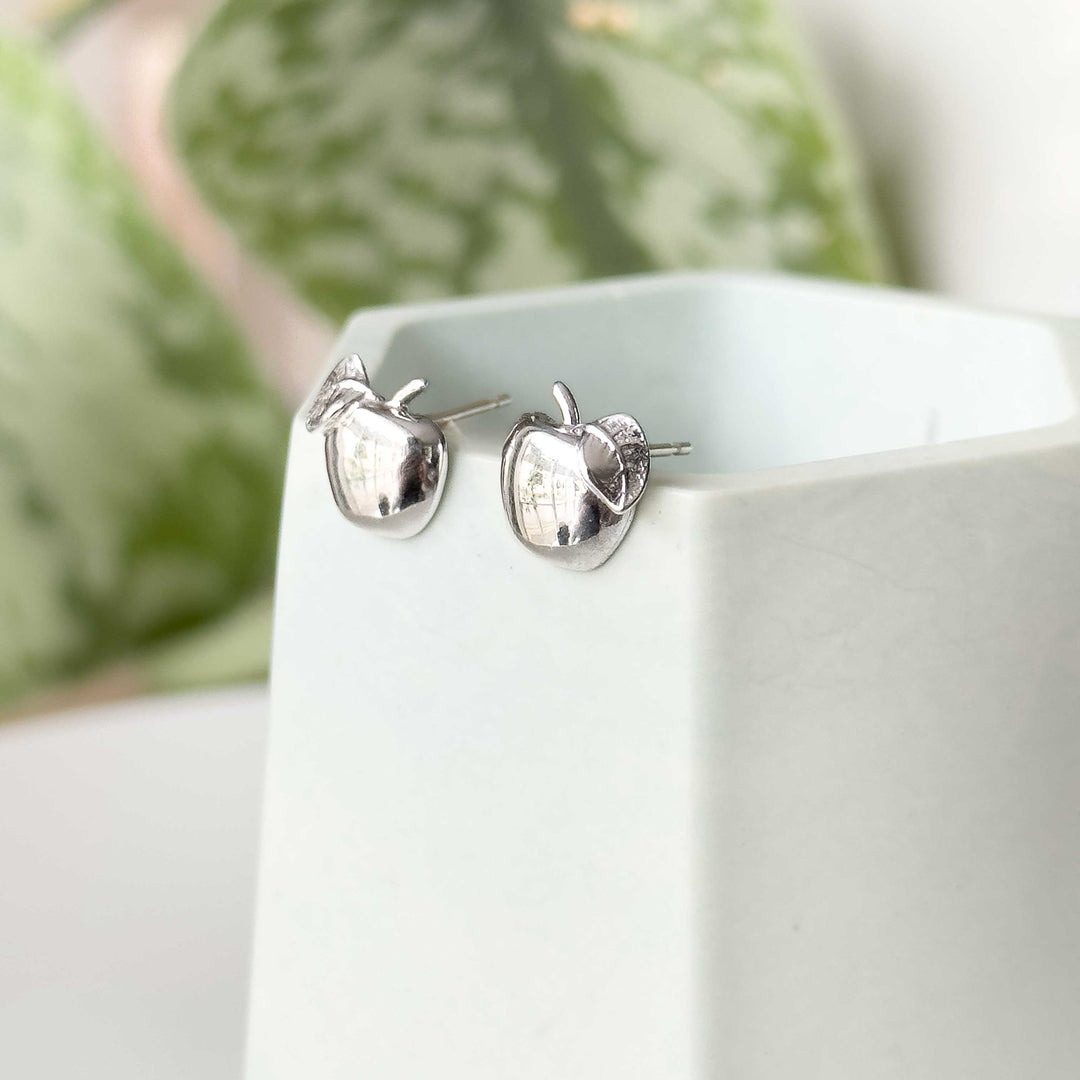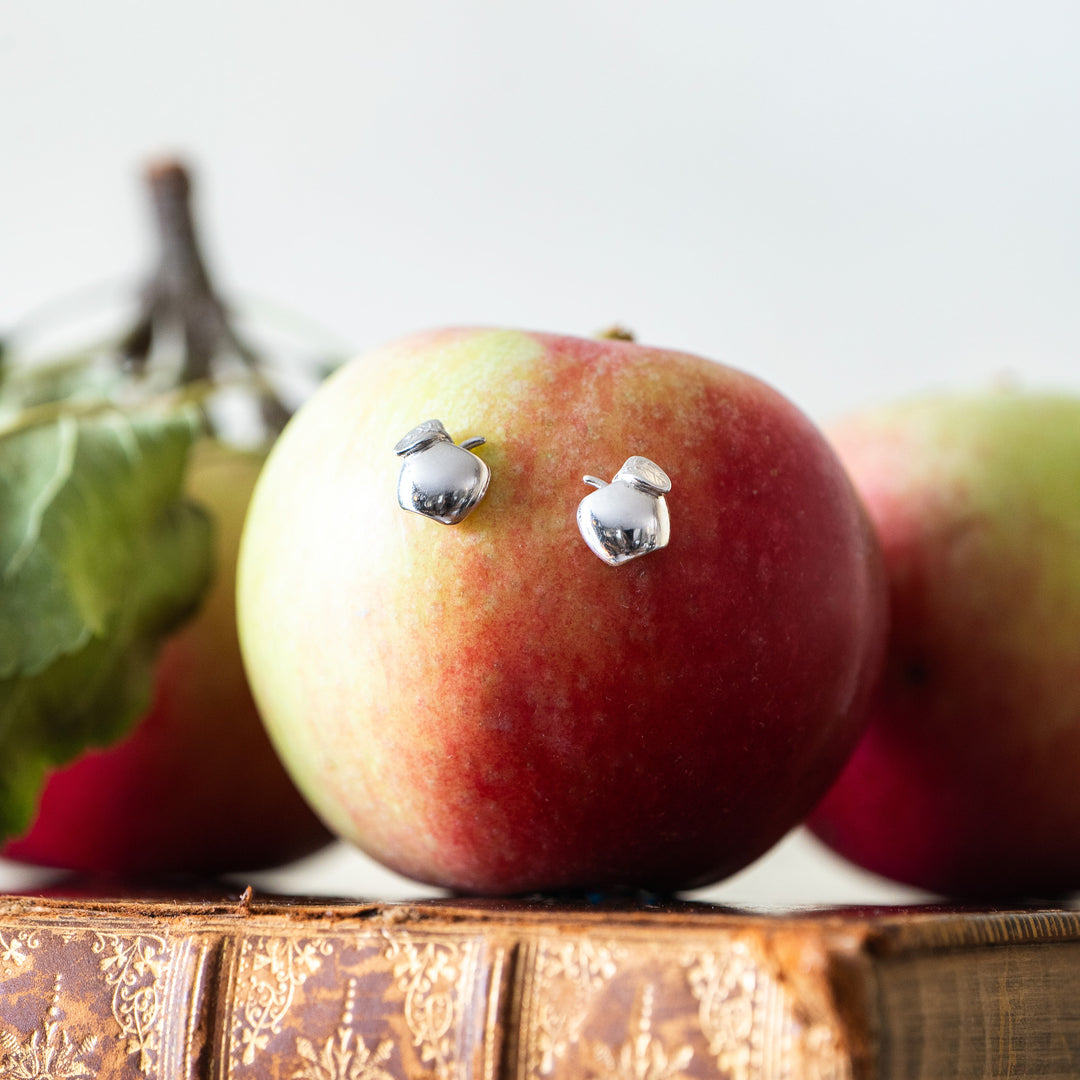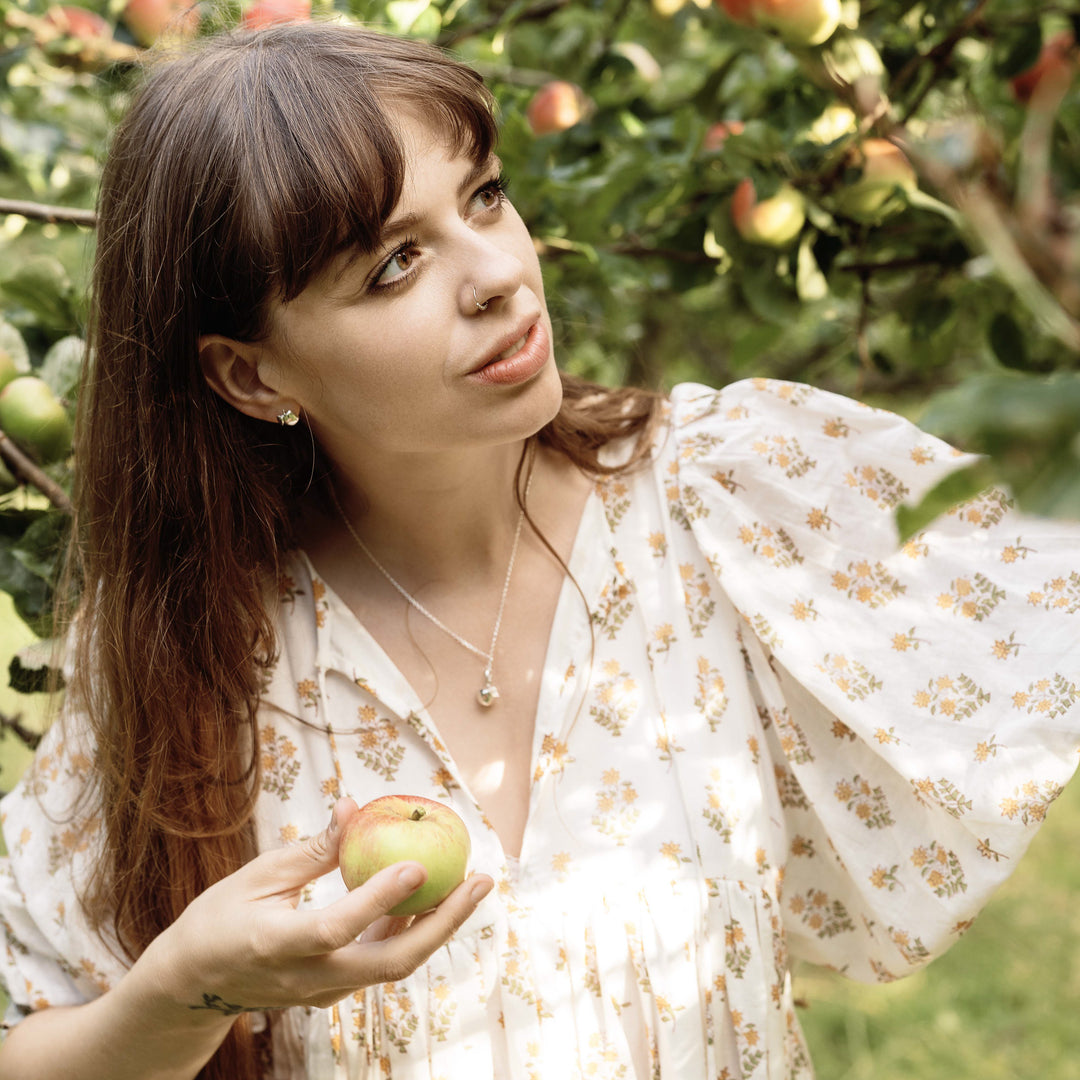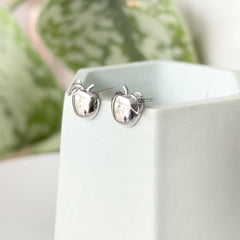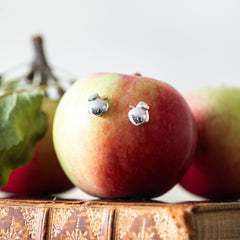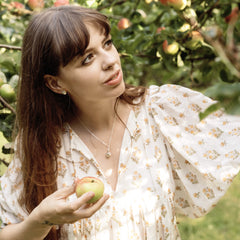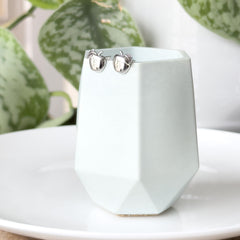 Regular price
Sale price
£45.00 GBP
Unit price
per
Sale
Sold out
Beautifully detailed apple stud earrings..... ripe for the picking.  Inspired by the warmth of autumn sunshine, and times spent picking the ripened apples from the orchard near our home.  
The design is also holds nostalgic memories of the Manx fairytale of the 'Mermaid of Gob-ny-Ooyl' and the fisherman who fed her apples.  More about this tale can be found below. 
Sure to become a favourite, 'go to' addition to your jewellery collection, or make a treasured gift for someone special.
Details
The earrings are Sterling Silver.
The finish is bright shiny silver.
The apple measures approx. 9.5mm x 9.5mm.
The Tale of the Mermaid of Gob-ny-Ooyl
According to Manx folklore, Bulgham Bay on the east coast of the Island was home to the Mermaid of Gob-ny-Ooyl.   Legend has it that the mermaid brought luck to a local fisherman and his family in exchange for apples, which she described as 'land eggs'.  As the fisherman aged, his voyages decreased, causing their luck to fade. Some years later the mermaid appeared to the fisherman's son, inquiring about his father. Upon learning this, the old man advised his son to offer her apples to restore their families fortunes.
The son's fascination for the mermaid grew, leading him to sail away to foreign seas to overcome his obsession.  Before leaving, he planted an apple tree on a cliff above the mermaid's dwelling, with ripened fruit continuing to fall into the waters, preserving the family's luck during his absence. And over the years, the mermaid could often be spotted on the rocks, singing melancholic songs of lost love carried by the wind.
Share
Contact Us
Re: Silver Apple Stud Earrings
If you have a question, please feel free to get in touch.
View full details