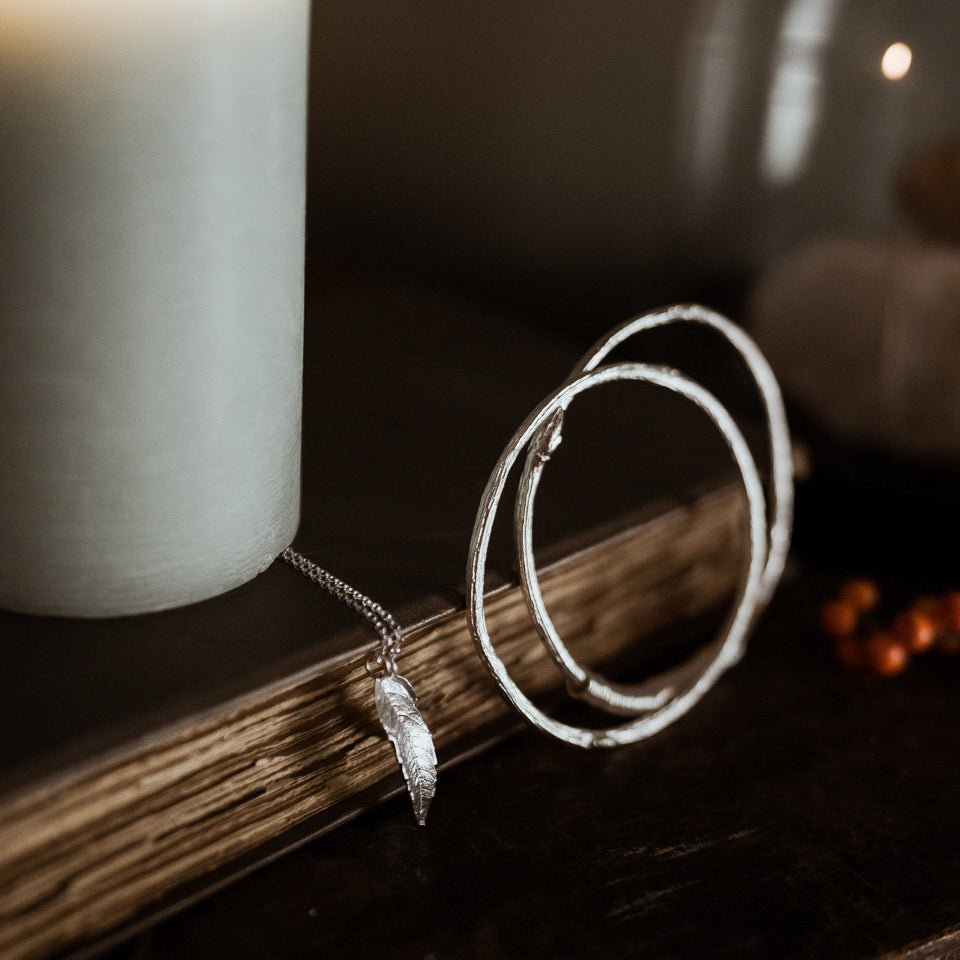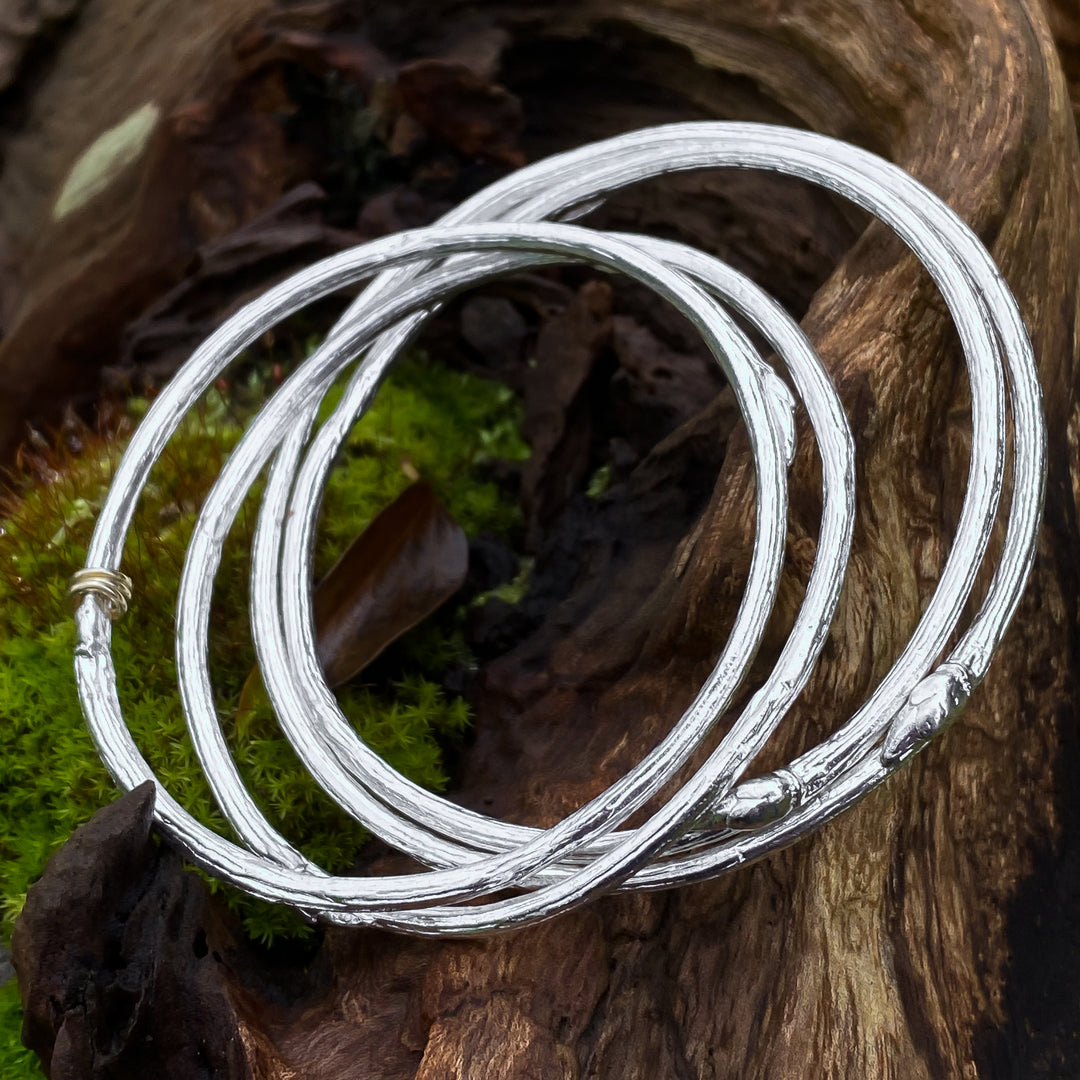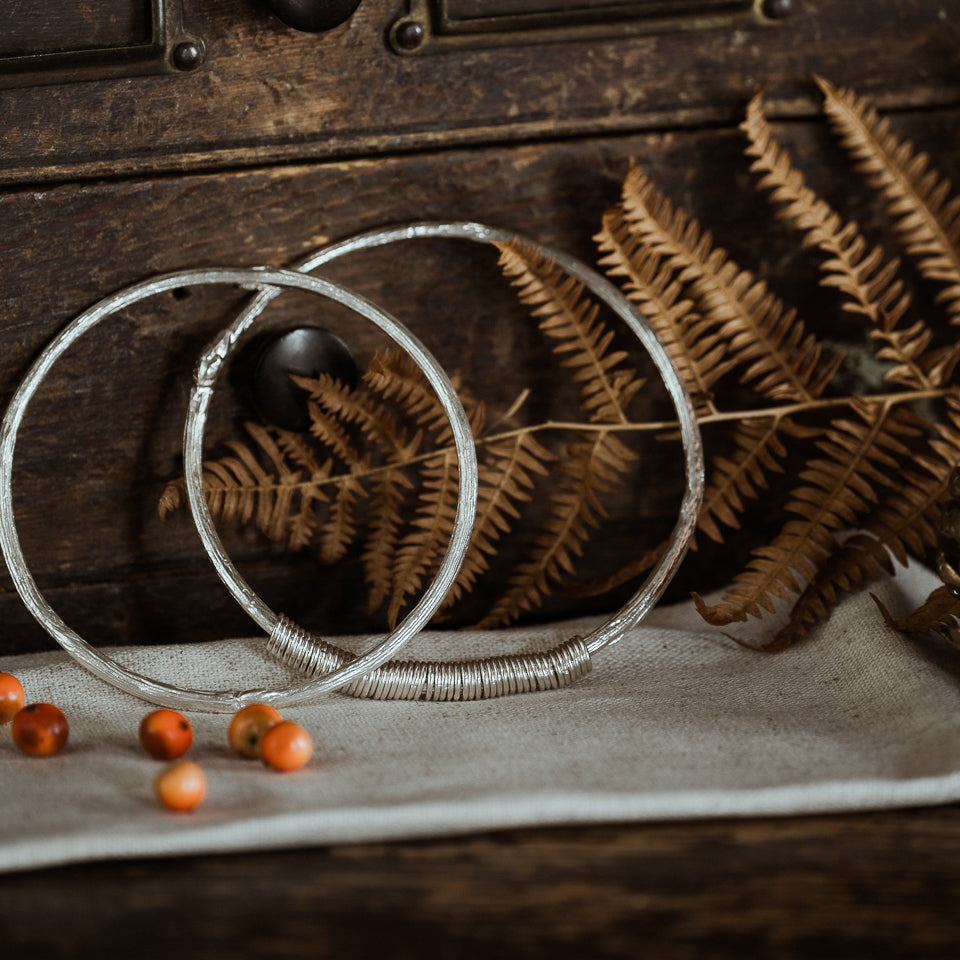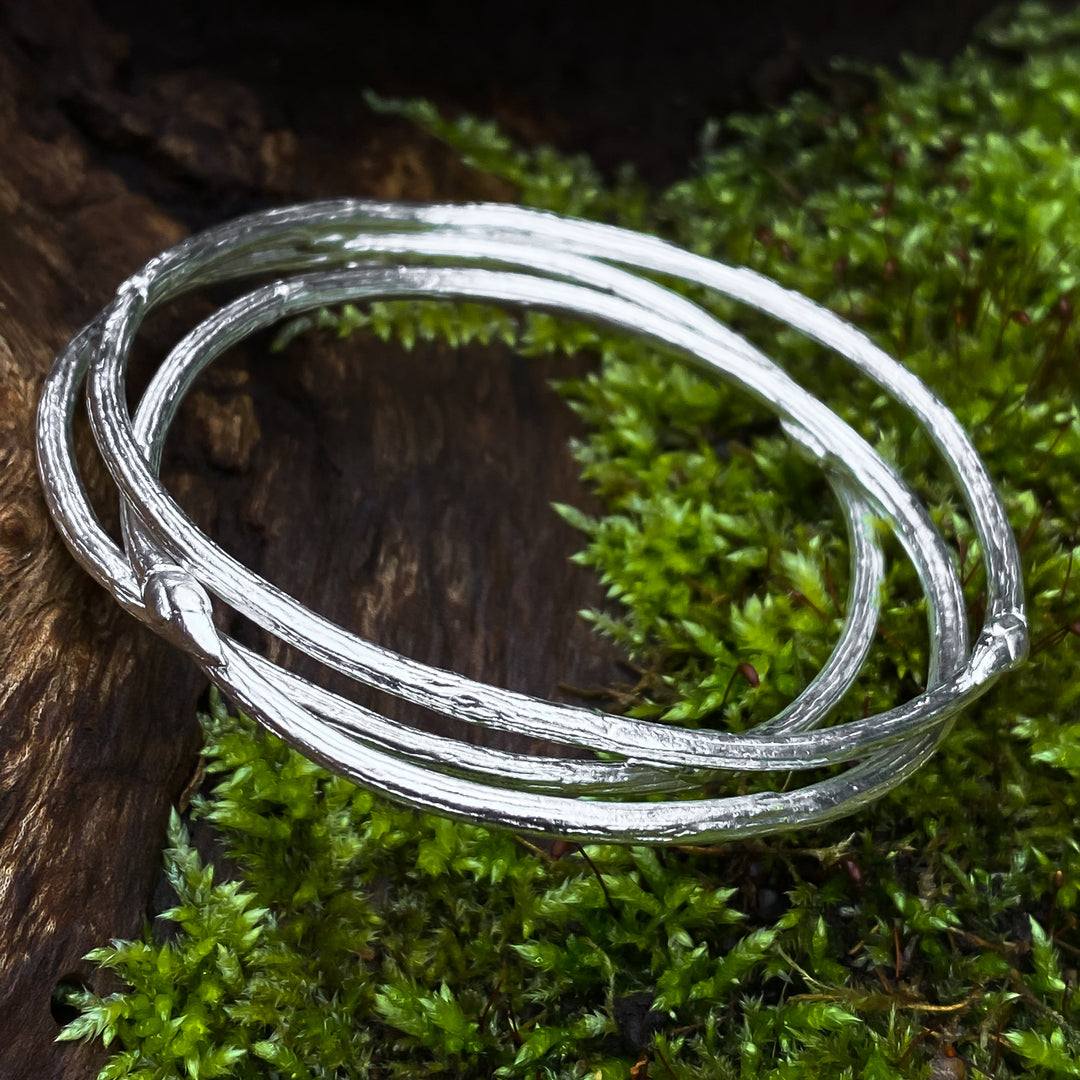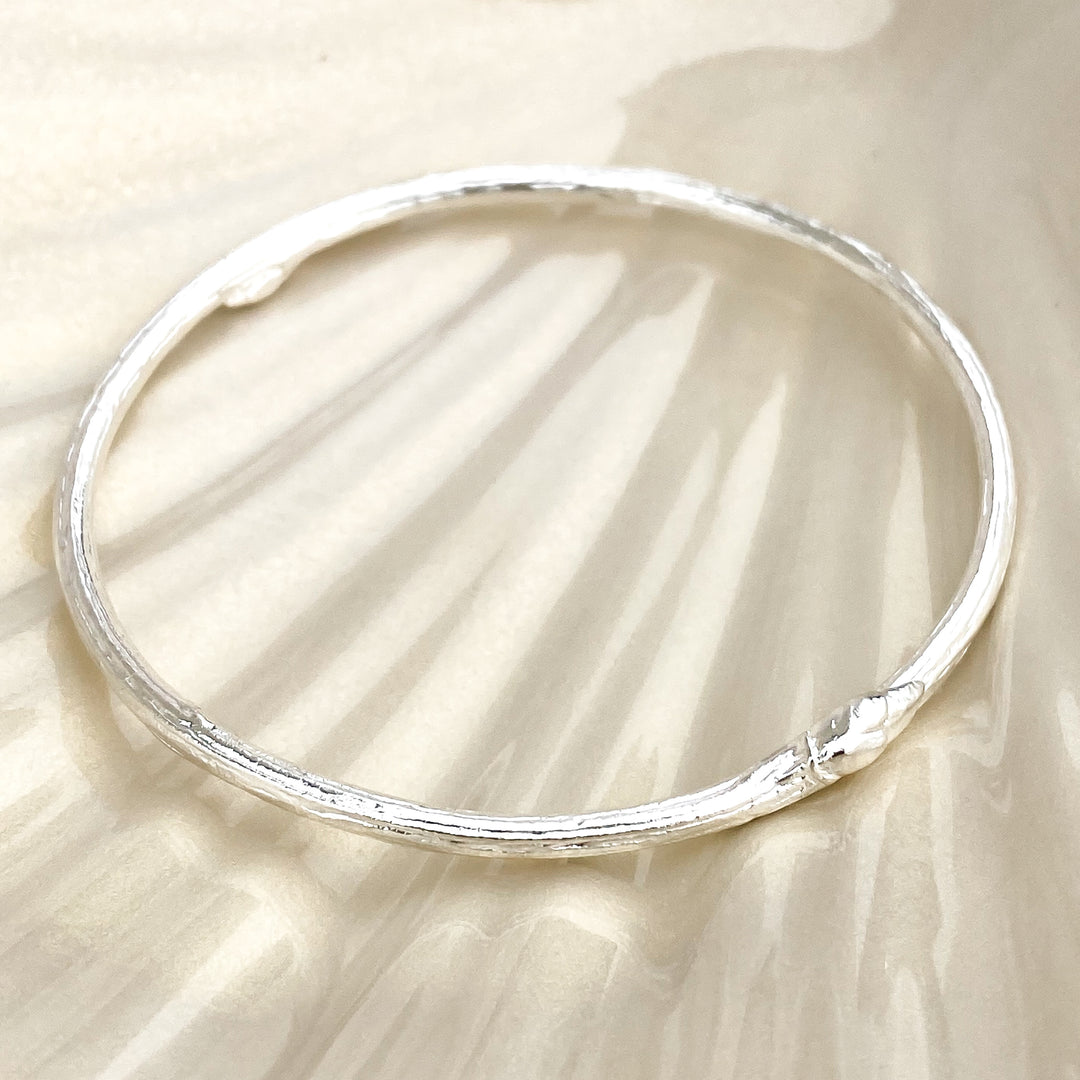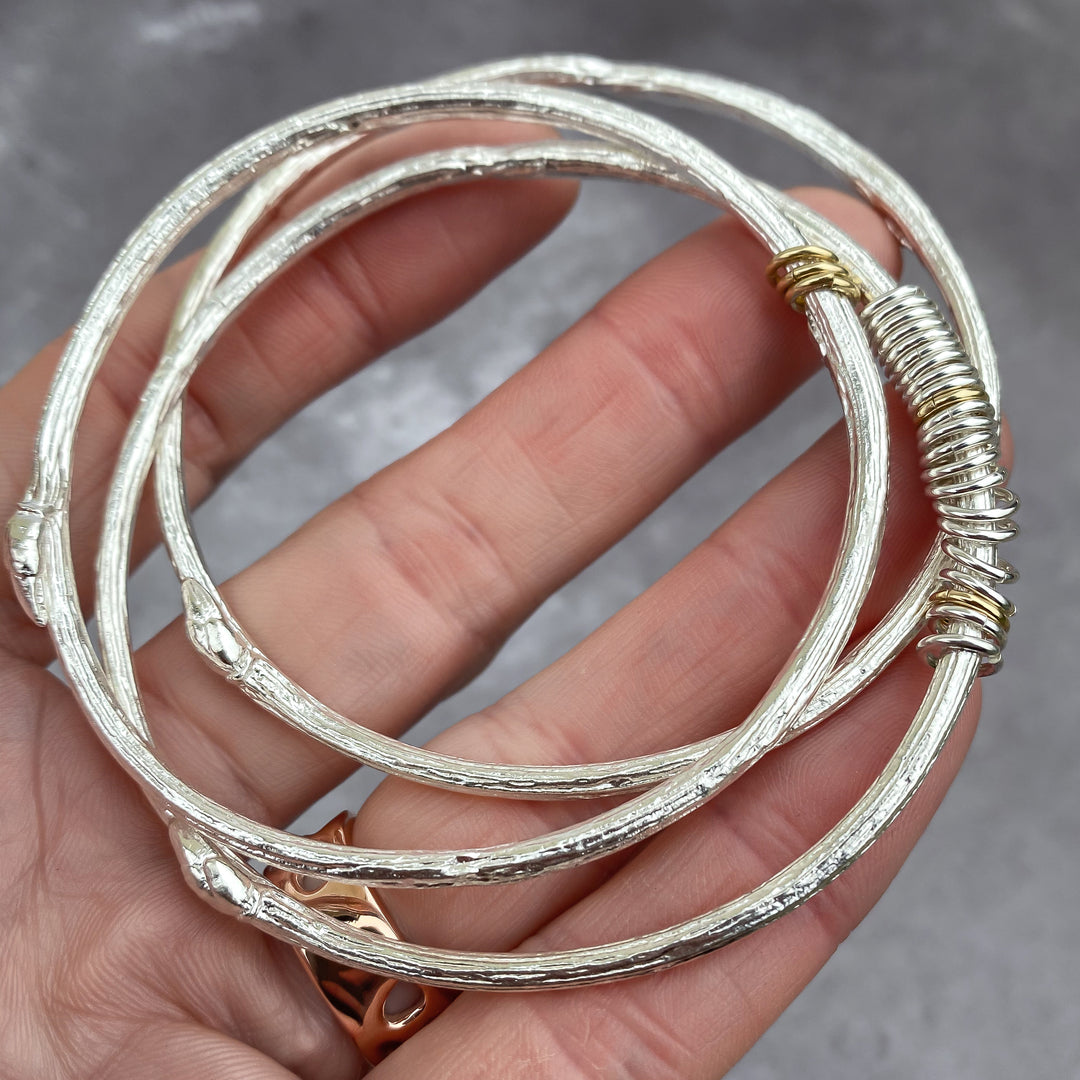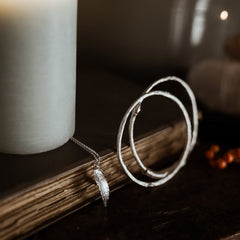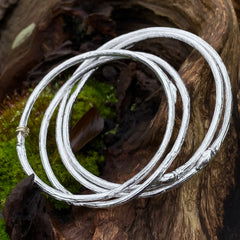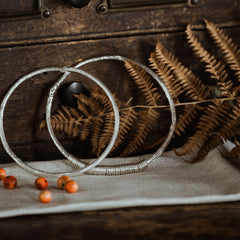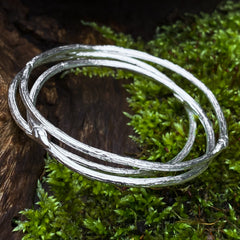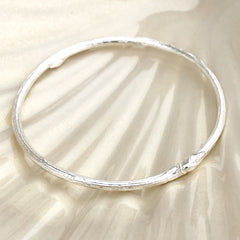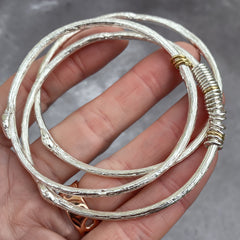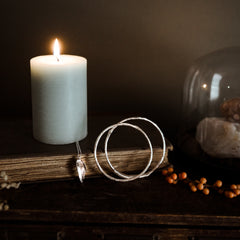 Regular price
Sale price
£95.00 GBP
Unit price
per
Sale
Sold out
This beautiful, budding Rowan twig bangle has been created and cast in sterling silver from a twig we collected from a beautiful Rowan tree that grows nearby our studio. The method of lost wax casting preserves the incredible detail of the branch, creating a beautiful replica of the original in solid silver.
The Rowan has long been honoured by the Celts for its balance of beauty and hardiness. To the Celts the Rowan was a symbol of the hidden mysteries of nature, and a symbol of protection, power & inspiration.
** In Manx Gaelic the word for Rowan is 'cuirn (keirn)'. In Manx folklore, on May Day eve (Oie Voaldyn) the evil spirits are said to be at their strongest. So you might want to protect your home by making a "crosh cuirn", a small cross made from twigs from the mountain ash (Rowan) tree and sheep's wool. **
Details
Each bangle is available in three sizes - Small (6cm internal diameter), Medium (6.5cm internal diameter) and Large (7cm internal diameter)
Created in Recycled Sterling Silver
The finish is bright Sterling Silver
Share
Contact Us
Re: Sterling Silver Rowan Twig Bangle
If you have a question, please feel free to get in touch.
View full details