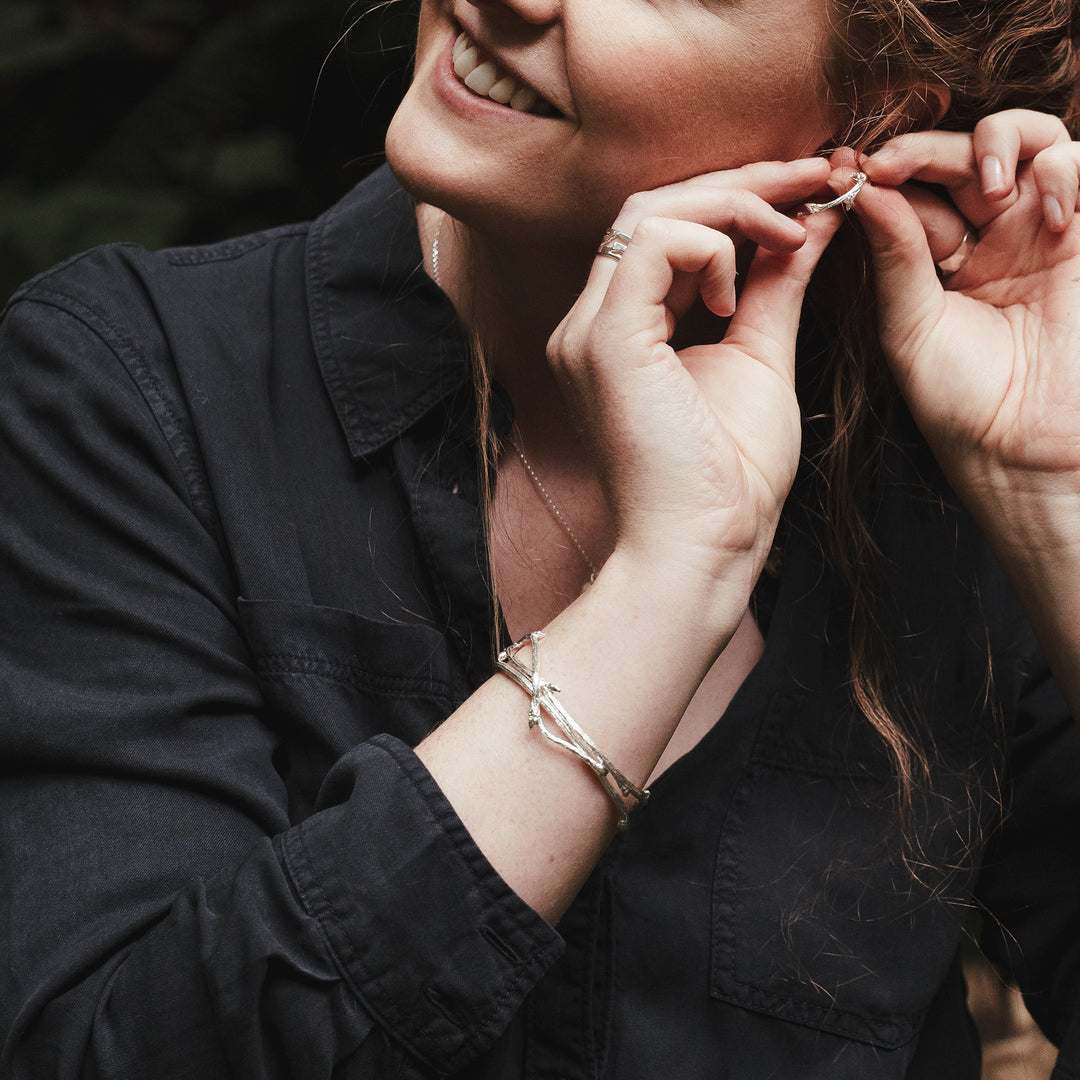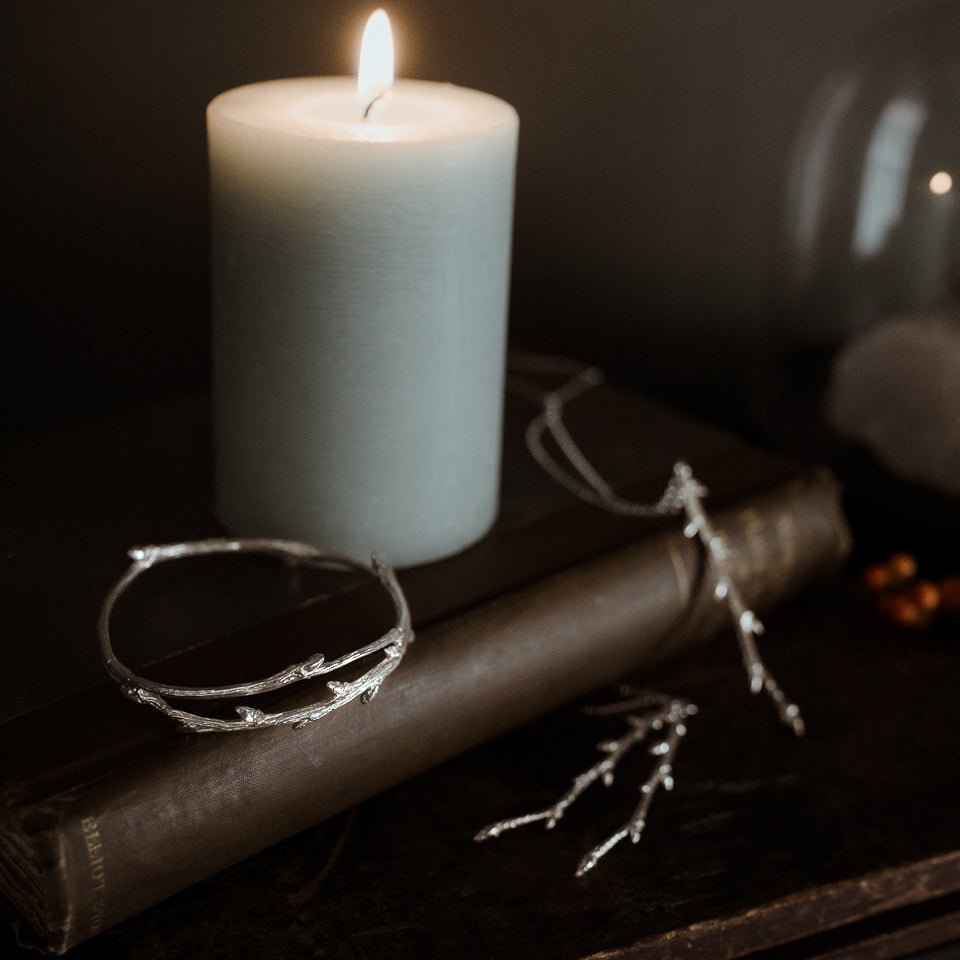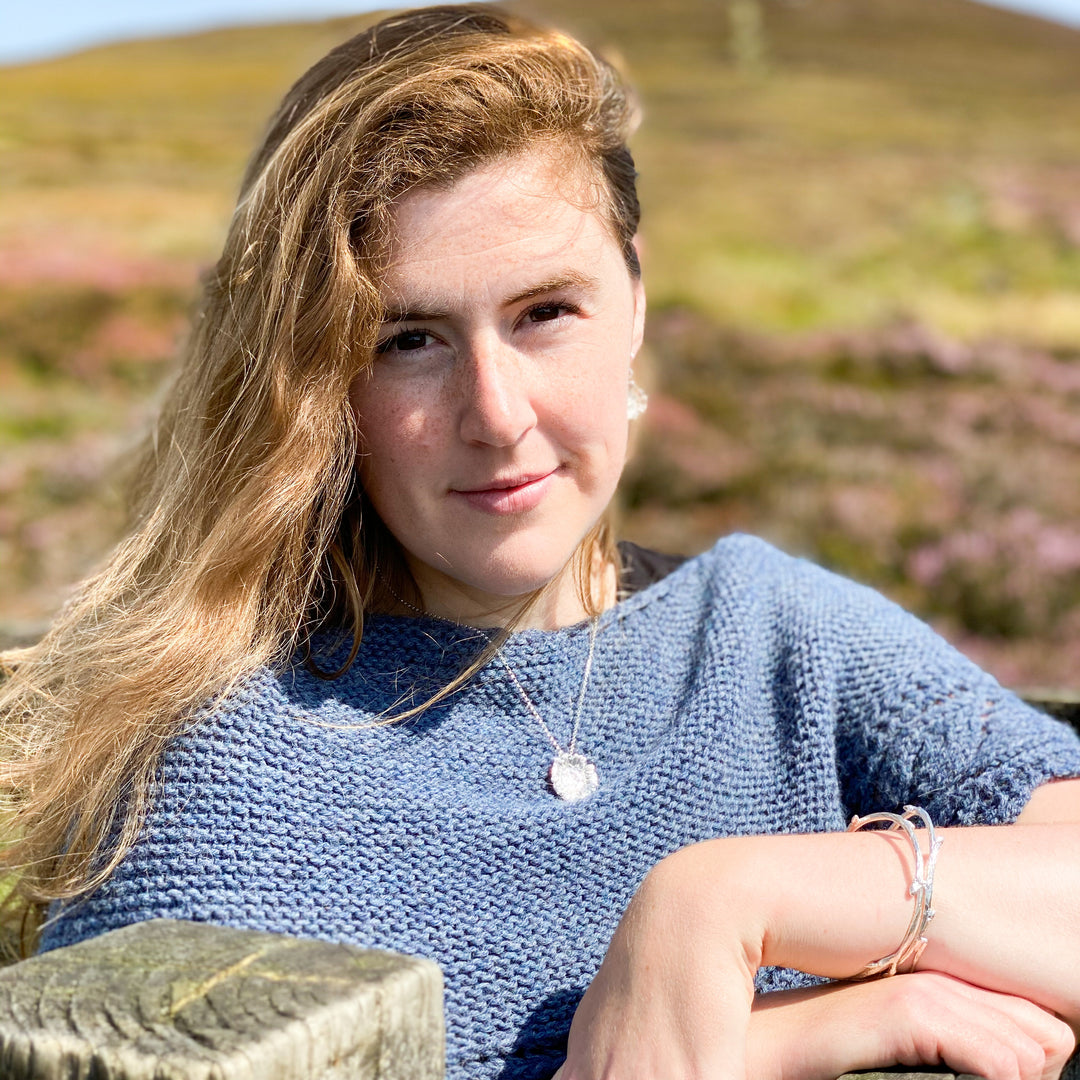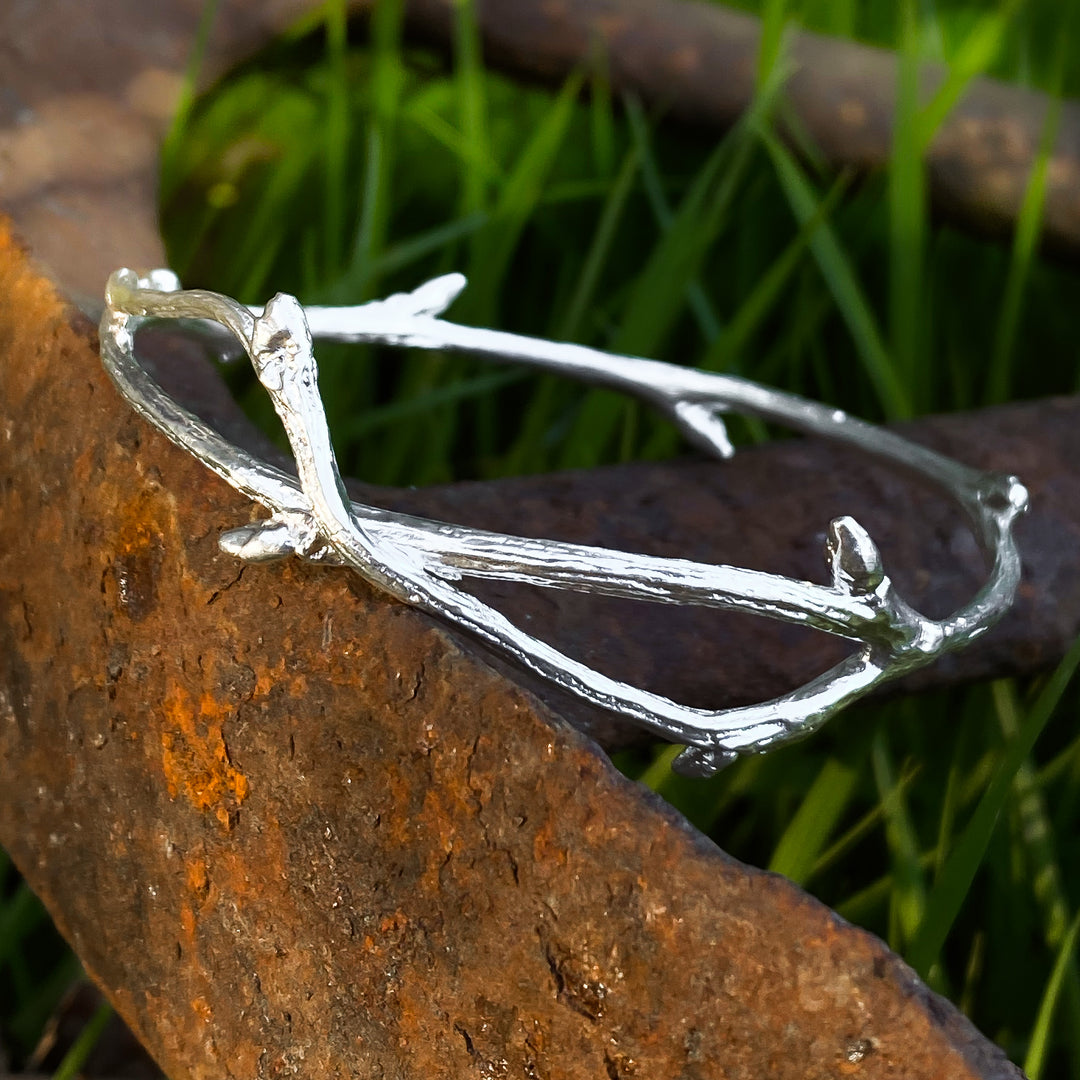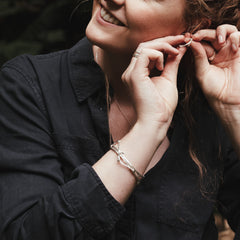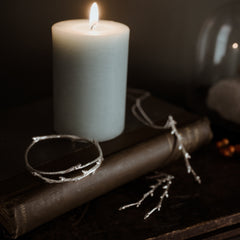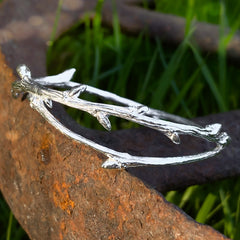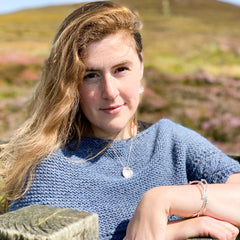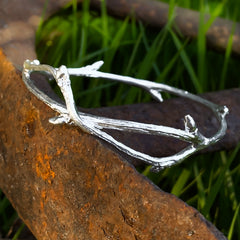 Regular price
Sale price
£95.00 GBP
Unit price
per
Sale
Sold out
This beautiful, budding Elm twig bangle has been created and cast in sterling silver from a twig we collected from a beautiful Elm Tree nearby our studios here in the Isle of Man. The method of lost wax casting preserves the incredible detail of the budding branch, creating a beautiful replica of the original in solid silver, symbolically capturing the time of growth and renewal of the tree in springtime!
**To the Celts, elm was associated with elves and the passage to the Underworld. It had similar connotations in Greek mythology, with the first elm tree said to have grown on the spot where Orpheus played his harp after rescuing his wife Eurydice from the Underworld.**
Wonderfully unique and elegant bangles that looks stunning worn alone and look fabulous stacked with other bangles, sure to become a favourite and loved addition to any jewellery collection!
Details
Each bangle is available in three sizes - Small (6cm internal diameter), Medium (6.5cm internal diameter) and Large (7cm internal diameter)
Created in Recycled Sterling Silver
The finish is bright Sterling Silver
Each bangle is unique, and while each will look similar to the ones pictured, please allow for minor differences
Share
Contact Us
Re: Sterling Silver Elm Twig Bangle
If you have a question, please feel free to get in touch.
View full details